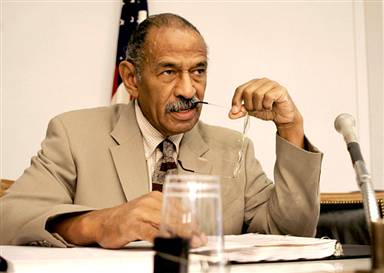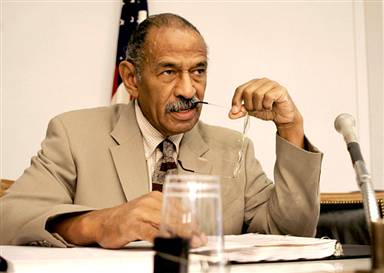 While speaking on the topic of impeachment
Rep. John Conyers (D-MI) promised that after the November 4 elections, he would pursue legal actions against the Bush administration. Conyers is in a unique position to initiate impeachment. As the Chair of the House Judiciary Committee (the body which would be responsible for initiating impeachment), he has been the sole obstacle to impeachment occurring ever since he and Nancy Pelosi (D-CA, Speaker of the House) took Impeachment "off the table."
However, now it appears that Conyers will be pushing impeachment. At the
"Take Back America Conference"
, Conyers replied, "Yes, you have my word on that." He then shook the hand of a questioner resolutely. The congressman was speaking in a panel,
"The Republic Against the Rogue Presidency."
Conyers described what was keeping him from pursuing impeachment. He said that he wanted to wait until Obama was elected, as he feared that impeachment would become an election issue.
Please write to Congressman Conyers and thank him for finally pursuing accountability:
Rep. John Conyers
John.Conyers@mail.house.gov
Website
2426 Rayburn Building
Washington, DC 20515
(202) 225-5126
(202) 225-0072 Fax
Also please
contact your own Congressperson
and ask them to support Conyers in finally holding the Bush Administration accountable.
Congressional Switchboard (just give switchboard your zip):
1-800-828-0498.
Go to Original Article