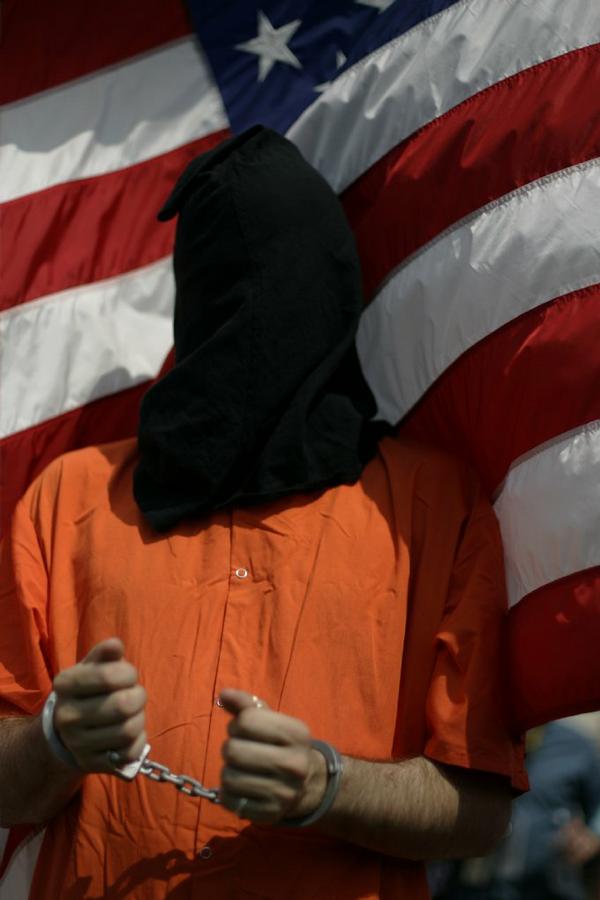 Impeach for Peace Cofounder, Jodin Morey, was shot with a rubber bullet while peacefully protesting in the RNC's Free Speech Cage in St. Paul, MN. Here's his audio story:
Here's some video:
End of March, citizens arrest speech by march organizer.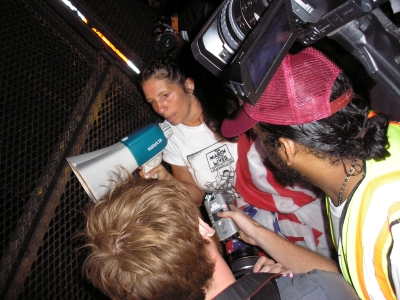 Cop who march organizer had been speaking to..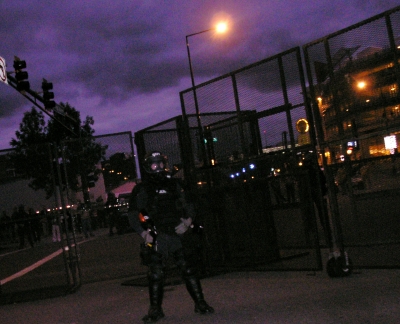 Citizens arrest delivery by march organizer.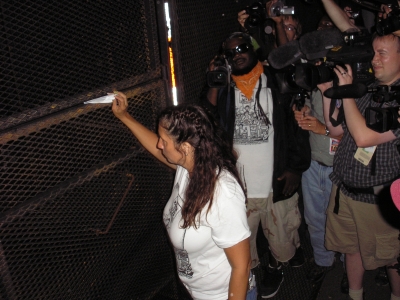 Police violently vacating free speech zone for "unlawful assembly?"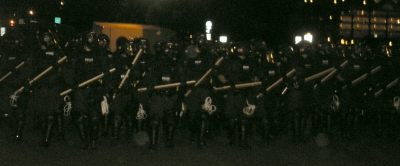 Protesters harassed while obtaining bike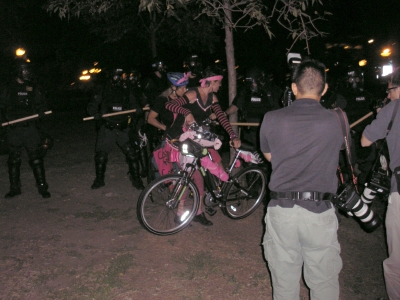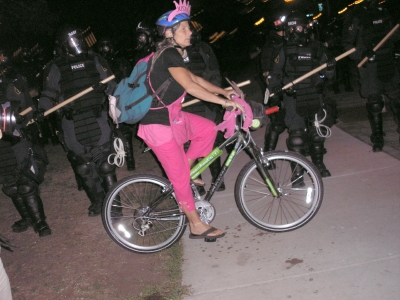 Protester Pepper Sprayed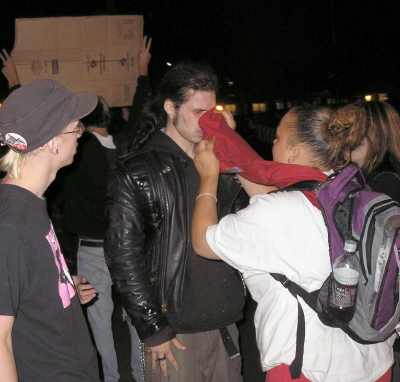 After this, things got too wild for me to consider taking pictures...